Exclusive Accommodation
True shelter, something that gives protection and refuge, simple and sustainable, clean and comfortable.
Our groups have exclusive use of our Twelve Apostles Lodge your forest hugged home just three hours from Melbourne.
The Twelve Apostles Lodge
At the end of a day out on track, the Twelve Apostles Lodge is a forest-hugged refuge three hours from Melbourne. This is where the foot spa awaits, rainforest showers, kitchen garden, dining room stocked with local wines, and your king bedroom with spacious en-suite.
The architecturally-designed lodge has been crafted with environmental sensitivity in mind. This translates to passive solar design, hydronic heating, low consumption electric and water fittings, on-site wastewater treatment and composting, plus a self-sufficient water supply. And there's a reason this eco-development is award-winning, delivering modern comforts with equal rigour. 
What's more, the lodge is exclusively yours. The only way to stay is to join one of our walks. That means the moment you arrive, consider it home. Unpack your bags and get comfy. Five generous bedrooms can be converted to king or twin share - all enjoying access to private en-suite bathrooms.
The dining room has a lounge area well-suited for canapes when the fire pit isn't crackling with friend-huddling flames. After a glass of regional red, move to the long table for your nightly three-course regional menu.
Onsite you'll also find 24-hour tea and coffee facilities, gear drying room, daily newspapers and a lodge library well stocked with magazines, reference and fictional books or ask about the lodge property walks. You're not alone if you don't stray far from the foot spa and dining table though!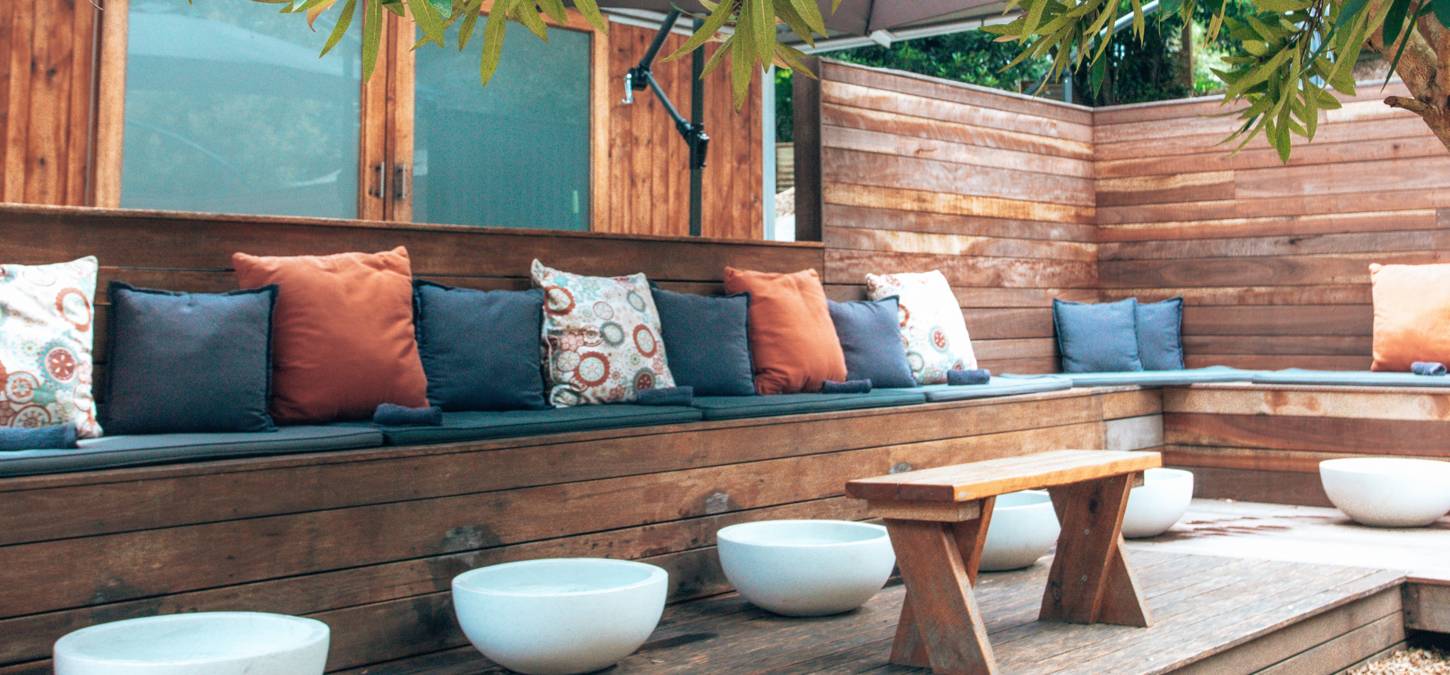 What are people saying?
 "The accommodation is incredible, the location beautiful"
- Steven Novemeber 2016